Google Will Reach 100% Renewable Energy In 2017
Google's Senior Vice President of Technical Infrastructure, Urs Hölzle, announced on the company's official blog that Google will reach 100% renewable energy for their global operations — including both of their data centers and offices.
Currently, they are the world's largest corporate buyer of renewable power, with commitments reaching 2.6 gigawatts (2,600 megawatts) of wind and solar energy. The two charts below illustrate not only illustrate the degree to while Google leads competitors in their renewable energy purchasing, but also breaks the numbers down.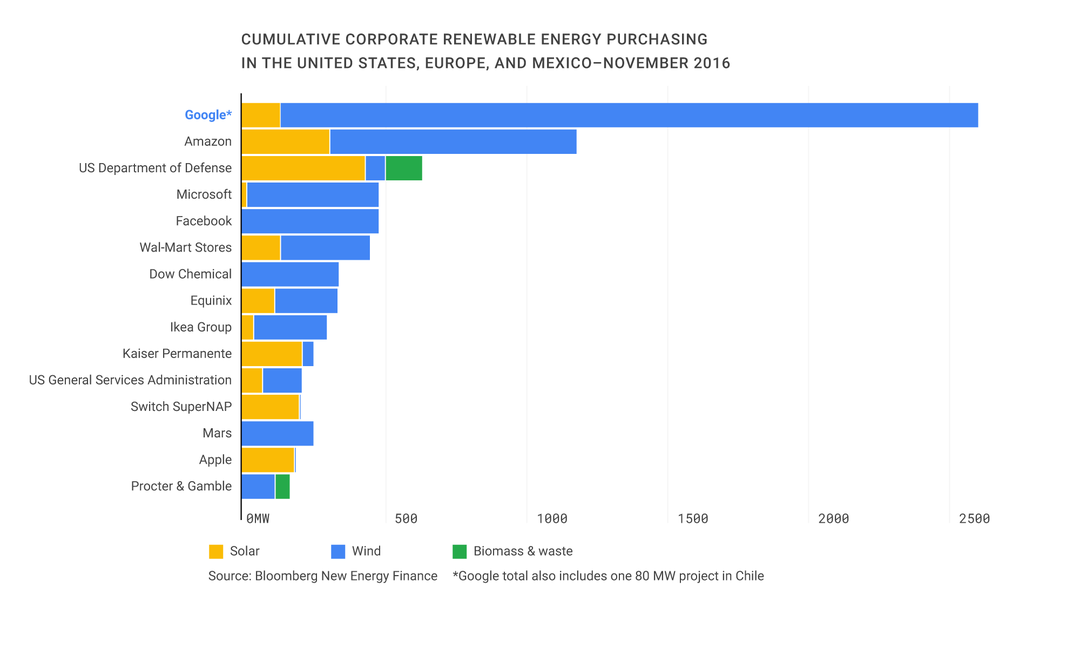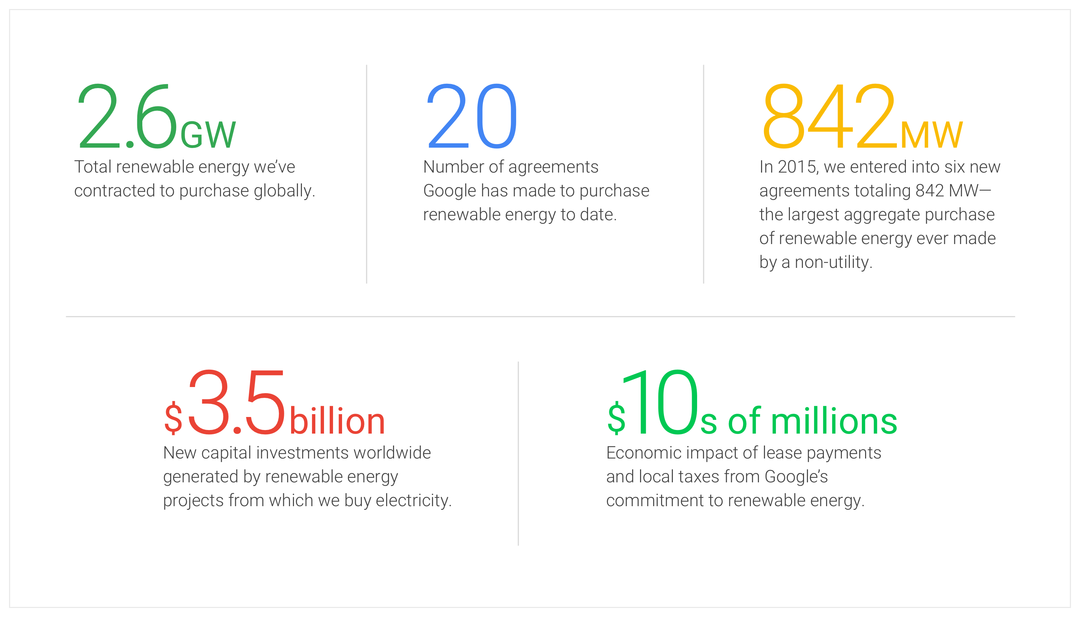 You can read the original post on Goggle's blog, here.